SmartArch delivers smart smiles
"The smartest thing in orthodontics since the superelastic archwire"
Force Optimized Biomechanics
Introducing SmartArch, the only wire engineered with force optimized biomechanics across the entire arch.
It's the first archwire with a stiffness profile designed to express the ideal continuous forces required for optimal biological response. SmartArch is tuned for each tooth's root support and interbracket spacing.
When a single wire delivers the ideal force at every tooth, it's the only working wire you need.
Optimized Forces
Forces are optimized for the ideal physiological response of each tooth.
Better Results
Optimized forces enable concurrent alignment, leveling, rotation and arch development.
Fewer Wires
By combining multiple progressions, the number of wires in the sequence is reduced.
Increased Efficiency
SmartArch wires are easier to engage in the bracket at room temperature with reduced propensity for bonding failure.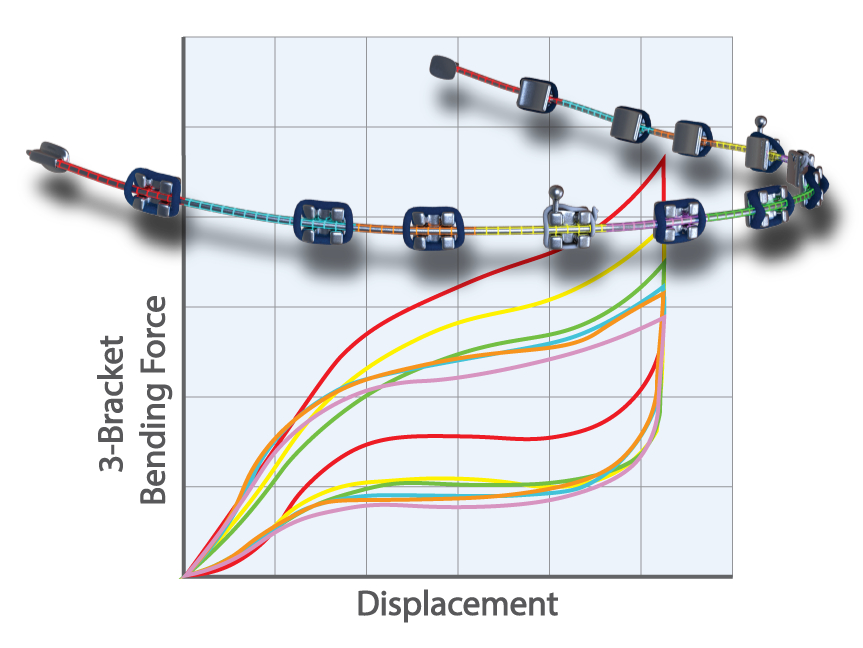 Smart Material
SmartArch wire is truly smart material. Pinpoint control over wire stiffness is achieved using Smarter Alloys'™ proprietary technology delivering precision that can't be matched. Other multiforce archwires are limited to gradually increasing stiffness from the anteriors to the posteriors. There are no limits with SmartArch; any number of stiffness regions can be programmed into a single archwire. It's the only technology that expresses targeted continuous forces to individual teeth.
Smart Science
SmartArch force profiles are based on biomechanics research and optimized for two major factors affecting the ideal force for physiological response: periodontal ligament root support and interbracket distance. No other archwire can deliver biomechanically optimized force for each tooth in a single wire.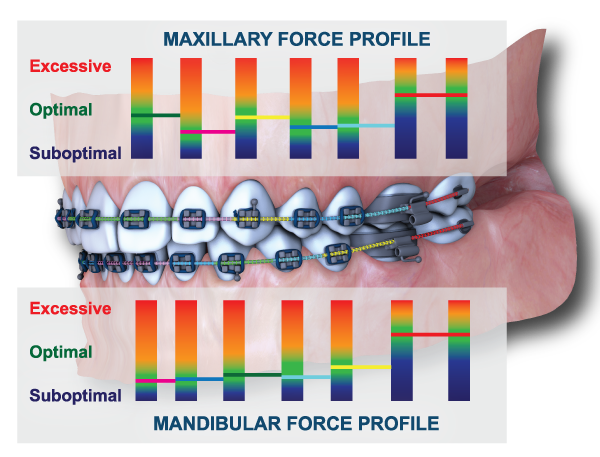 Smart Practice
SmartArch engineered archwires make sense for your practice. A premium treatment without the premium investment.

No special systems, equipment, or training required
Fits within your current workflow and is compatible with most bracket and hook systems
Requires no impressions, scans, fixtures, or off-site wire bending
Replaces a range of wire sizes, dramatically reducing the number of SKUs in inventory
Opens up chair time with increased treatment efficiency and fewer wire changes
Start improving your bottom line with SmartArch.
Available Now
SmartArch is now available in Canada and the United States. Order today!
10 Maxillary SmartArch wires
SmartArch Universal profile
Round .016″ (.406 mm)
Copper Ni-Ti
Compare to Damon® archform
10 Mandibular SmartArch wires
SmartArch Universal profile
Round .016″ (.406 mm)
Copper Ni-Ti
Compare to Damon® archform
*This SmartArch wire has an engineered stiffness profile designed to express different forces along the arch. Some segments of this appliance activate near body temperature and may appear relaxed when not installed. Improper use may cause unexpected results. Use only as directed.
**Damon is a registered trademark of Ormco Corporation. Smarter Alloys implies no endorsement by Dr. Dwight Damon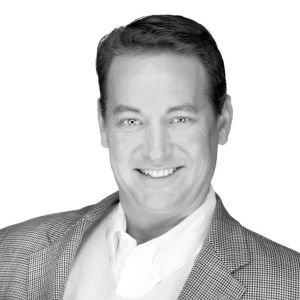 Jim Gattis
Sales Manager
Jim Gattis has over 12 years' experience in orthodontic and dental sales. He has cultivated many key accounts nationally and is considered a valued consultant by many thought leaders in the industry. Based in Austin Tx, Jim welcomes any question or concerns you might have and is available to assist your practice in becoming a top SmartArch provider.
Email: JimGattis@smartarchortho.com
Phone: 512-800-3447